Major Partners
Qatar Racing and Equestrian Club
The Qatar Racing and Equestrian Club (QREC) and France Galop, a symbiosis of great racing cultures
The Qatar Racing and Equestrian Club (QREC) was established in the early 1960s and was officially made public in 1975. QREC is mandated with representing, promoting and advancing equine and equestrian initiatives from grassroots programmes to the international arena. Focused on equestrian sport and horse welfare, QREC is dedicated on promoting Qatar as a world-class hub for horse racing and a leader in the pure Arabian breed.
QREC works in collaboration with local bodies dedicated to achieving excellence in planning, regulating and developing Qatar's racing industry to reflect the world's best practices.
By harnessing innovation and excellence and driven by professionalism and integrity, QREC hopes to bring the joy of racing and breeding to the wider public.
Longines
Longines, the "Timekeeper" of International Racing
The Swiss watchmaker Longines has been rooted in the world of sport since 1878. In France, they are currently the official timekeepers at the racecourses of Chantilly, Deauville and Longchamp. The Prix de Diane Longines, run every June at Chantilly, perfectly represents this elegant partnership, mirroring performance and precision. The Prix de l'Opera, a championship race for fillies and mares run during the Qatar Prix de l'Arc de Triomphe week-end, is also sponsored by the brand.
In addition, Longines is a partner of the International Federation of Horse Racing Authorities and sponsors the International Classifications as well as the International Jockeys' Championship. They are also associated with top class racing events in Australia, the UAE, Qatar, South America, Germany, Great Britain, Italy, Ireland, Singapore, Japan, Hong Kong and China, as well as in the United States.
Through these partnerships, Longines is associated with the most prestigious horse racing meetings across the globe and, as a result, merits the title of the "timekeeper" of racing.
Official Partners
Barrière
Barrière and the horse' world is a link that has lasted for 111 years. As a major partner of the most prestigious equestrian events such as the Meeting de Deauville Barrière, the Group has always had a special relationship with France Galop, both at Deauville and at ParisLongchamp, where Barrière was the partner of the Prix de l'Arc de Triomphe between 1999 and 2007.
Its proximity to racing was forged in Deauville, a renowned horse racing destination that saw the birth of Barrière in 1912 and the Deauville-La Touques racecourse in 1863.
Each year the Lucien Barrière Grand Prix de Deauville, the final event of the Meeting and a springboard to the Qatar Prix de l'Arc de Triomphe, perpetuates the union between two great brands: France Galop and Barrière.
Mercedes-Benz Paris
Mercedes-Benz Paris, Official Vehicle of « L'hippodrome en Famille » and « JeuXdi by ParisLongchamp »
Mercedes-Benz Paris, the distribution subsidiary of the prestigious Mercedes-Benz Group brand, is the official partner and vehicle for all the dates of two events taking place at France Galop racecourses
France Galop racecourses: "L'Hippodrome en Famille", the ideal outing for children, combining racing and entertainment, and "JeuXdi by ParisLongchamp", the most popular after-work events in Paris.
Through these operations, Mercedes-Benz Paris wishes to continue to promote its position as the e-mobility reference in the Paris region and to highlight its range of electric and plug-in hybrid vehicles, which is the widest on the market.
Haras d'Etreham
Depuis 2019, cette grande maison de l'élevage français avec ses étalons de renoms que sont le leader européen de l'obstacle SAINT DES SAINTS, le champion Steeple-Chaser GOLIATH DU BERLAIS, l'étoile montante de l'obstacle MASKED MARVEL ou encore le jeune étalon et unique lauréat de Gr1 par Camelot au haras, LATROBE.
Le haras normand est le partenaire officiel du Haras d'Etreham Prix Magalen Bryant (Gr2), course de haies réservées aux pouliches de 3 ans (sur 3 600 m), dotée d'une allocation globale de 175 000 € grâce à l'apport du partenariat, se déroule chaque année sur l'hippodrome d'Auteuil, le samedi du week-end des 48H de l'Obstacle début novembre. A cette occasion, le Haras récompensera l'entourage de la pouliche gagnante et offrira à son propriétaire une saillie de l'un de ses étalons d'obstacle.
Le Haras d'Etreham poursuit son engagement sur le plat en devenant le partenaire du Prix Jean Prat, Gr.1 pour les mâles de 3 ans sur 1400 m à Deauville.
Coolmore
Coolmore, the multinational Thoroughbred
Rare are the thoroughbred breeders in the world that don't know the name of the Irish stud, Coolmore Stud. Created in Ireland but now also with farms in the United States and Australia, the organisation's origins date to the 1970s and the partnership of three men: Robert Sangster, John Magnier, and Vincent O'Brien.
The expertise, resources and ambition of these three combined that saw them buy the first offspring of the soon to be legendary stallion Northern Dancer, have changed the history of the breed. Selected and subsequently trained by O'Brien, financed by Sangster, and managed by Magnier, these gave Coolmore Stud the firepower to quickly reach the summits of breeding and racing.
In 2016, the operation recorded a never before achieved feat in the Qatar Prix de l'Arc de Triomphe when owning the first three home, Found, Highland Reel, and Order Of St. George all homebred offspring of their multiple times Champion Sire, Galileo, a grandson of Northern Dancer.
Having been partnered with several investors over the years, Coolmore Stud is still managed by Mr. John Magnier, who has continually developed and evolved the operation to keep it at the forefront of the industry. Horses bred or bought by Coolmore Stud have won nearly all the major races across the world, and their stallions are amongst those that are the most in demand across both hemispheres.
Today, Coolmore, the flagship of Irish breeding, has around 60 stallions spread between its three studs. This major stud has been a partner of France Galop since 2006 and supports one of the spring stepping stones for 3-year-old fillies race at ParisLongchamp, the St Mark's Basilica Coolmore Prix Saint-Alary.
Haras de Fresnay-le-Buffard
Haras de Fresnay-le-Buffard, taking a principal role in the Prix Jacques Le Marois
Haras de Fresnay-le-Buffard, situated in the Orne, is one of the most important cradles of French breeding. It is here that Marcel Boussac bred his champions, becoming one of the most important owner-breeders in Europe from the 1920s up until the 70s. This included winning the Prix Jacques Le Marois 10 times, the summit of the summer season for milers.
In 1979 the stud came under the ownership of Stavros Niarchos, one of the most well-known Greek shipping magnates after the war. By modernising the stud but keeping with its traditions, his colours were carried to victory eight times in the Jacques Le Marois.
One of these winners, Miesque, one of the most eclectic fillies of the time, won the race in 1987 and a year later before producing some top-class stallions as well as a winner of the Jacques Le Marois herself, East Of The Moon, who went on to become an excellent broodmare herself.
The stud and the race have been closely intertwined throughout their history, with the current sponsorship of the Haras de Fresnay-Le-Buffard – Prix Jacques Le Marois dating back to 1986 (the oldest partnership in French racing)…
Sumbe
The new sponsorship of Prix Morny
The Sumbe group is owned by Nurlan Bizakov, who breeds and owns racehorses (he also stands stallions and currently has about 50 horses in training). In addition to the historic Hesmonds Stud in England, Sumbe has two studs in France: the Haras de Monfort & Préaux (bought in 2019) and Mézeray (2021) that stretch over 350 hectares between the regions of Orne and Calvados. These stud farms are the home to four outstanding stallions: Mishriff, Golden Horde, De Treville and Recorder, together with 50 broodmares and boarders. Last year Sumbe celebrated a Group 1 victory as an owner/breeder when Belbek lifted the prestigious Qatar Prix de Jean-Luc Lagardère.
In the wake of a breakout past season, they wish to further establish themselves as a long-term player and partner of the industry while asserting our support to this beautiful, beloved game which never leaves us short of bedazzlement. The Meeting de Deauville Barrière, with its very international appeal, is a good reflection of Sumbe's indentity."
Abu Dhabi Sports Councils
Abu Dhabi Sports Council was established in 2006 by His Highness Sheikh Mohammed Bin Zayed Al Nahyan, Abu Dhabi Crown Prince and Deputy Supreme Commander of the UAE Armed Forces. The Abu Dhabi Sports Council is aligned to the emirate's leadership vision to develop sport and youth activities. It organises many sporting events in Abu Dhabi and internationally, including golf, Formula 1, triathlon, sailing, cycling and horse racing.
Abu Dhabi Sports Council has become the title partner of Emirates Poules d'Essai, the day when two of the most important events in the French program are held: Emirates Poules d'Essai des Poulains and Emirates Poule d'Essai des Pouliches. The partnership with the Abu Dhabi Sports Council will also include the European Arabian Horse Cup, a Group 1 race for thoroughbred Arabian horses and part of The President of the UAE Cup Series.
American Racing Channel
The American Racing Channel (ARC) exports worldwide the images and betting licenses of the equestrian institutions of the main thoroughbred breeding and racing countries of South America, in particular Argentina, Brazil, Uruguay and Chile.
His vision and leadership have demonstrated his commitment to the development of the horse racing industry.
Horse racing in these countries has undergone a singular effort since the interwar period, and under the joint influence of Europe and North America, their breeding has developed greatly. The Latin American racing program was very well received by the French public when Equidia, the racing and horse channel, began broadcasting its meetings in France.
For a long time, its objective has been to bring together French and South American breeders and racetracks to promote the activity and its benefits are proven, being since 2012, the official partner of the Prix Maurice de Gheest (Gr1), one of the summer championships in Deauville.
Sky Sports Racing
Sky Sports Racing (formerly At The Races) is a British horse racing pay-TV channel broadcasting domestic, European and international horse racing. Since 2018, Sky Sports Racing has been broadcasting over 200 races and major French events. This new system will highlight the quality of French racing in a very dynamic Anglo-Saxon market that offers exciting prospects for the entire French industry.
Racing TV
For several years now, France Galop and Racing TV have been linked by a broadcasting partnership in France featuring races from circa 80 English and Irish fixtures, including a wealth of high-profile Group races. These races are offered to French punters. Racing TV International distributes British and Irish races to around
Godolphin
Godolphin is a world-class thoroughbred racing and breeding operation managed by His Highness Sheikh Mohammed bin Rashid Al Maktoum (Ruler of Dubai and Vice President of the United Arab Emirates). Today, Godolphin has a worldwide presence, from Dubai to Europe, Australia, Japan and America.
Godolphin established the Godolphin Stud and Stable Staff Awards in the UK, Ireland, USA and Australia and is the main supporter of the awards.
Godolphin and France Galop have been associated, since 2016, in the organisation of the French equivalent, the "Trophées du Personnel des Courses et de l'Élevage." This unique project honours and rewards those who work behind the scenes in the equine industry for their dedication and contribution.
The Trophées du Personnel des Courses et de l'Élevage are designed to :
– Thank employees for their daily contribution.
– Offer them the opportunity to be rewarded in the eyes of the entire industry.
– Highlight the dynamism of our industry as a source of income and employment.
– Give them a unique and unifying experience as a team.
7 categories to nominate employees:
– Leadership-Management
– Dedication to Racing
– Stable Staff
– Stud Staff
– Administrative Staff
– Newcomer Award
– Care Staff
To find out more about the Racing and Breeding Staff Trophies: www.tropheesdupersonnel.fr
Hong Kong Jockey Club
The collaboration between the French Horse Racing industry and the Hong Kong Jockey Club is strengthened during the Meeting de Deauville Barrière with the Hong Kong Jockey Club supporting the Prix Gontaut-Biron (Group 3) and the Grand Handicap des Sprinters in August. After the Qatar Prix du Jockey Club and the Prix de Diane Longines, four Deauville race meetings will be offered to Hong Kong bettors as a World Pool event with the PMU for winning and placed bets.
Jockey Club de Turquie
For 16 years, the F.R.B.C. and France Galop have sponsored a Group 2 event during the Turkey's International Racing Festival. The International France Galop & F.R.B.C. Anatolia Trophy is a 2,000m race for thoroughbreds aged 3 years and over. This sponsorship is the result of a partnership between the Turkish Jockey Club and France Galop. In return, the TJK sponsors the Group 3 Prix Thomas Bryon for 2-year-old colts, geldings and fillies at the race meeting preceding the Qatar Prix de l'Arc de Triomphe weekend at Saint-Cloud.
Official suppliers
Moët & Chandon
Moët & Chandon conçoit depuis toujours un champagne à l'identité inimitable. Depuis 1743, date de sa création, Moët & Chandon transmet, de génération en génération, un savoir-faire de vinification inégalé et un esprit novateur et pionnier. Elle est d'aujourd'hui détenue aujourd'hui par le groupe de luxe LVMH.
L'abus d'alcool est dangereux pour la santé, à consommer avec modération.
Heineken
Brasseur passionné depuis 150 ans, Heineken est la 1ère entreprise national, en chiffre d'affaires, de fabrication et distribution de bière. C'est la passion du métier de brasseur qui pousse Heineken à innover constamment pour proposer des bières aux saveurs nouvelles, brassées selon de techniques perpétuant le savoir-faire et des traditions locales. L'entreprise Heineken est le trait d'union de nombreuses marques locales, régionales et mondiales et propose une offre à la fois unique, innovante et diversifiée !
L'abus d'alcool est dangereux pour la santé, à consommer avec modération.
TV Partners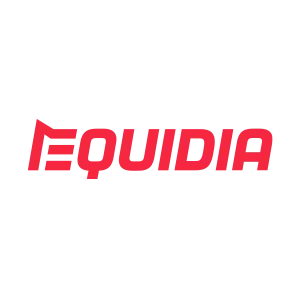 Equidia
Equidia est la chaine de télévision thématique dédiée aux courses hippiques. Retrouvez tous les Directs, replays, pronostics et actualités des courses !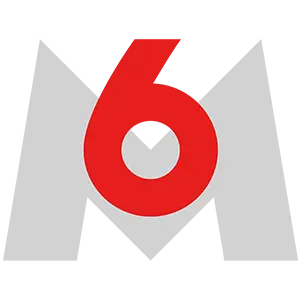 M6
M6, une relation privilégiée avec les Français !
Après une saison 2021/2022 marquée par sa grande solidité sur la case stratégique du prime time, M6 a une nouvelle fois montré son agilité, sa capacité à innover et sa volonté de prendre des risques en étant la chaîne qui a le plus fait évoluer sa grille et a lancé le plus grand nombre de formats cette saison. M6, forte de ses valeurs d'authenticité, de créativité, de proximité, a une relation privilégiée avec les Français : ces derniers l'ont, une nouvelle fois, consacrée « chaîne préférée »*. M6 est aussi reconnue comme la chaîne qui propose le plus de nouveautés et alimente le plus les conversations avec leurs proches. Cette proximité, les téléspectateurs l'ont aussi avec nos talents plébiscités dans le dernier sondage TV Mag/OpinionWay : 5 animateurs M6 sont présents dans le Top 10 des personnalités préférées des Français (dont S. Plaza numéro 1, et K. Le Marchand animatrice préférée)**. La saison est ambitieuse et riche pour M6 qui va s'appuyer sur ses forces avec trois maîtres-mots : se rassembler, se rapprocher et cultiver sa proximité, s'engager.
RADIO PARTNERS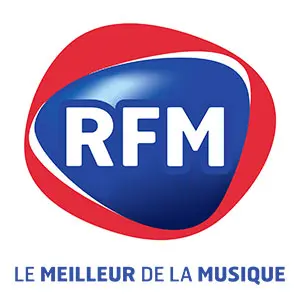 RFM
RFM, the radio station with the Best Music, is THE radio station to listen to all day and all year long. Every day, RFM plays the greatest hits from the 80s to the present day. RFM also spreads good humour, top tips and great prizes every morning with its "Le Meilleur des Réveils" programme, presented by Caroline Ithurbide, Albert Spano and Marc-Antoine Le Bret.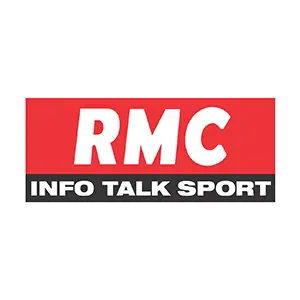 RMC
RMC, toute l'info et le sport en direct sur RMC !
Retrouvez sur RMC Radio les live, replays et podcasts de vos émissions préférées.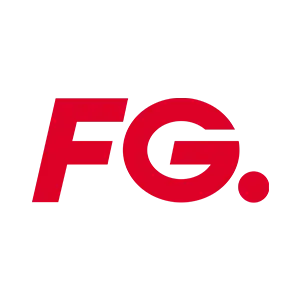 RADIO FG
RADIO FG – Feel Good, acteur unique du paysage radiophonique français, propose un format original axé sur les musiques électroniques (house, électro), la découverte des nouvelles scènes musicales et la création.
Press Partners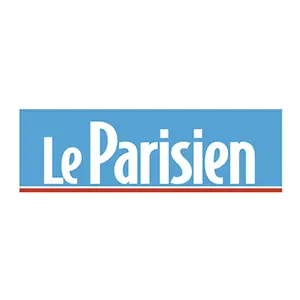 LE PARISIEN
Avec Le Parisien, retrouvez en direct en photos et en vidéo, toute l'actualité politique, sociale, économique et sportive.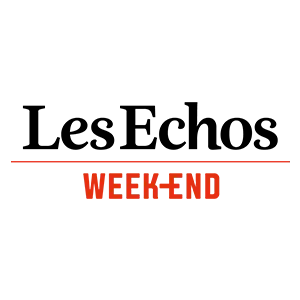 LES ECHOS
Lancé en 2015, Les Echos START est la marque des Echos dédiée aux jeunes, une génération engagée et en quête de sens. L'objectif est de partager, informer et inspirer ceux qui voient l'ambition professionnelle comme un levier pour s'épanouir et transformer la société. L'offre Les Echos START se décline sous la forme d'un 3e cahier dans Les Echos, d'un site lesechosstart.fr, d'une présence sur les réseaux sociaux, et de trois newsletters hebdomadaires.
Les Echos START, cultiver les possibles.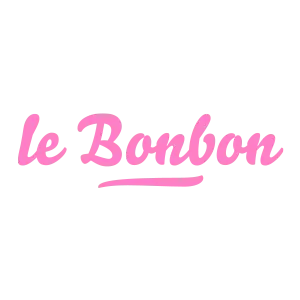 LE BONBON
Rendez-vous sur Le Bonbon, précurseur de tendances pour dénicher les bons plans et sorties des 10 plus grandes villes françaises.
LE PAYS D'AUGE
Le Pays d'Auge, un bi-hebdomadaire local du groupe Publihebdos.
Notre équipe de journalistes épaulée de ses correspondants sillonne un vaste territoire du Calvados, celui de la Côte Fleurie, de Cabourg à Honfleur mais aussi celui du sud Pays d'Auge, de Saint Pierre-sur-Dives à Orbec, en passant par Lisieux.
Actualité, vie culturelle et sportive, faits de société, politique, portraits, etc. Le Pays d'Auge c'est toute l'information locale chaque mardi et vendredi.
C'est aussi des contenus originaux, des infos d'ici et pas d'ailleurs… et une fiabilité de l'information.
Retrouvez-nous chez vos marchands de journaux !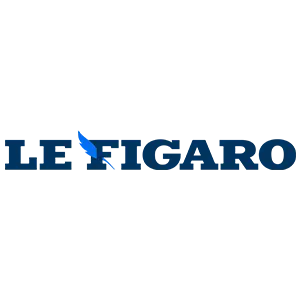 LE FIGARO
Le Figaro, créé en 1826, est le plus ancien quotidien publié en France. Construit en 3 cahiers (Actualités, Economie et Lifestyle), Le Figaro est le leader des titres d'information en France. Il propose à ses lecteurs une offre complète grâce à ses nombreux suppléments thématiques (Santé, Culture, Littéraire, Entrepreneurs) et ses magazines du week-end (Le Figaro Magazine, Madame Figaro et TV Magazine). Le Figaro est également devenu un acteur important de l'information sur le numérique grâce à son site devenu leader des sites d'actualité, son application mobile et ses offres d'abonnements numériques destinées à tous les publics.
DIGITAL PARTNERS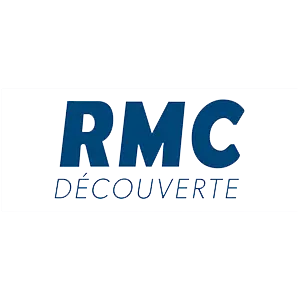 RMC DÉCOUVERTE
RMC Découverte canal 24, la chaîne de la TNT qui explore, et qui propose à ses téléspectateurs du grand spectacle à travers son offre de documentaires mais aussi ses programmes phares.
Tous ensemble, plus que jamais, soyons curieux !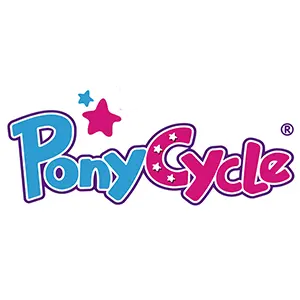 PonyCycle®
A l'occasion des Hippodromes en Famille, viens découvrir les PonyCycle et monte comme sur un vrai poney !
CHARITY PARTNER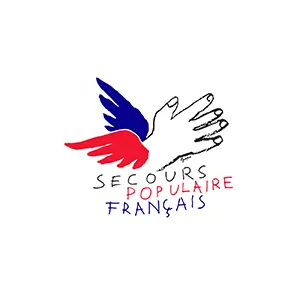 LE SECOURS POPULAIRE
Tout ce qui est humain est nôtre
Le Secours Populaire agit pour un monde plus juste et plus solidaire.
Actions d'urgence, actions dans la durée, accompagnement global, sur les plans matériel, alimentaire, médical, moral, juridique, d'accès aux droits, aux vacances, à la culture et aux loisirs, etc. Animateurs-collecteurs bénévoles comme partenaires, entreprises et donateurs, adultes comme enfants dès le plus jeune âge… tout le monde est invité à passer à l'action, à s'émanciper, à vivre la solidarité́ jour après jour, en France comme dans le monde.
PARTNER AGENCY
Derby
Une agence évènementielle qui aime le sport !
Créée en 1985 par Didier TIBAUT, et installée à Issy-les-Moulineaux, à quelques encablures des hippodromes d'Auteuil et de ParisLongchamp, DERBY est une agence indépendante spécialisée dans l'hospitalité et l'événementiel.
DERBY est partenaire de FRANCE GALOP depuis 2019, notamment dans le cadre du développement des programmes d'hospitalités lancés dans le cadre du nouvel hippodrome ParisLongchamp. Bien évidemment, l'Agence est également en mesure de proposer l'ensemble des évènements FRANCE GALOP, au moins jusqu'en 2025 dans le cadre de son agrément officiel.
A noter que DERBY est également présente sur la Coupe du Monde de Rugby France 2023 (Agence Officielle Hospitalités pour les 10 matchs au Stade de France), et Agence Officielle Hospitalités du Stade de France jusqu'en 2025.
Forte de son expertise en hospitalité et de ses relations durables et privilégiées avec ses clients, l'agence intervient aussi dans le domaine évènementiel, en élaborant des opérations de relations publiques originales, qui contribuent à marquer les esprits, tant en interne (Incentive, Team Building, Séminaires, Conventions de vente, Soirées événementielles) qu'en externe (Conférences, Réunions et soirées Clients, Séjours à thèmes, …)
Quarterback
For over 30 years, the Quarterback group, through the Quarterback and Nabuchodonosor agencies, has been one of France's leading players in the field of sports marketing and gastronomy, providing support to advertisers, event production, activation and promotional tours for companies to enhance their brands, develop their footprints for recruitment, mobilize and build team spirit, and create relationships through corporate clubs.
Passionate about sport, the teams in the hospitality division bring an intimate knowledge of the world of public relations, notably through a unique portfolio of prestigious hospitality deals as official agency for events such as the Six Nations Tournament, Roland-Garros and the Rolex Paris Masters, the Top 14 Final or as official sub-agent for the Rugby World Cup in 2023. After the success of the renewal of Roland Garros as exclusive agency within the One Team Goupement, the three-year renewal of our partnership for the Qatar Prix de l'Arc de Triomphe, the Prix de Diane Longines and the Jeudi de Lonchamps is the culmination of a highly successful 2023 season.
Acknowledged for its professionalism, Quarterback is also helping major French and foreign groups to roll out their launch operations and sales incentives for the Rugby World Cup and Paris 2024.
RACING BREAKS
Racing Breaks is Europe's largest racing travel company, offering trips to major racing spectacles in countless countries worldwide. From Royal Ascot to the Dubai World Cup, and from Melbourne to the Breeders Cup, Racing Breaks organises travel, accommodation, and ticketing, giving clients total peace of mind as the sporting action unfolds. Their trip to the Qatar Prix de l'Arc de Triomphe includes an exclusive preview with racing celebrities in Paris on Saturday night, amongst them six-time victor Frankie Dettori: the company's founder. Racing Breaks are also able to upgrade customer experiences to include racecourse hospitality at ParisLongchamp, and luxury 5* hotel stays across the French capital.
FRANCE GALOP LIVE - COURSES HIPPIQUES ET ÉVÉNEMENTS