L'Hippodrome en Famille is making their big comeback in 2023 at France Galop racecourses.
32 dates throughout the year for all the family
TICKETS FOR 2023 ARE NOW AVAILABLE!
ALL THE EXCITEMENT OF HORSE RACING THROUGHOUT THE YEAR.
France Galop, France Galop Live
France Galop is unveiling its new identity and launching its experience-focused brand
ALL THE EXCITEMENT OF HORSE RACING
A total of 63 dates all year round for you to enjoy with family, friends and partners.
OUR EVENTS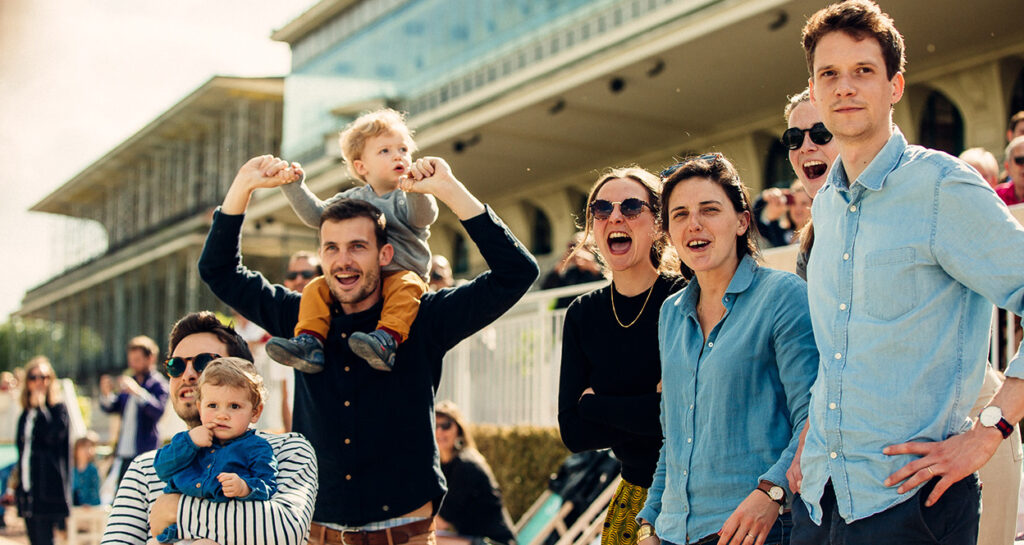 Our upcoming events
Check out our upcoming events, throughout the year, and enjoy and share unique experiences.
All our events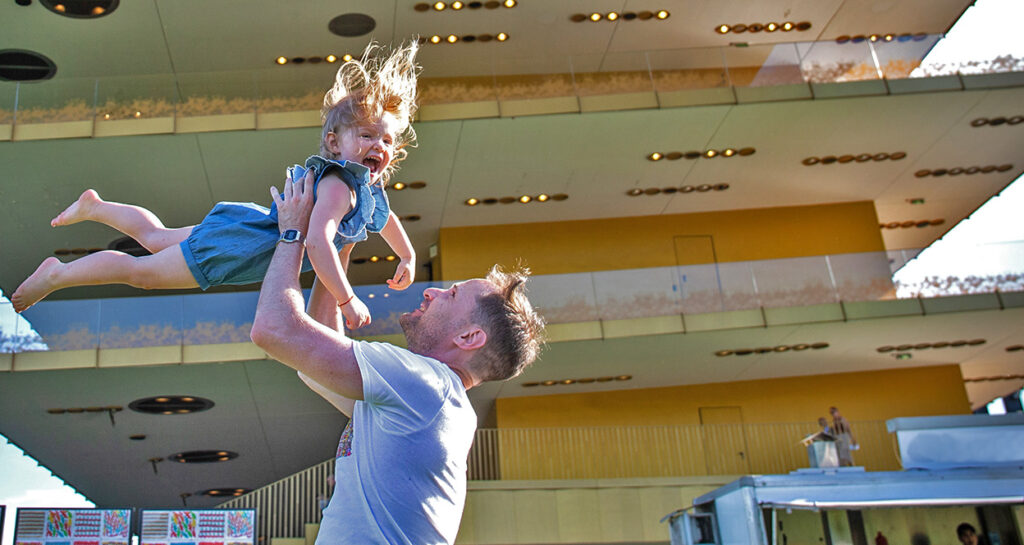 Our family events
Enjoy some fun family time and take advantage of our numerous free activities for young and old as you discover the wonderful world of horseracing.
All family events
Our friends events
Feel like chilling out or partying in the great outdoors? Enjoy the Food Garden, the DJ Sets and the thrill of the turf year-round!
all events with friends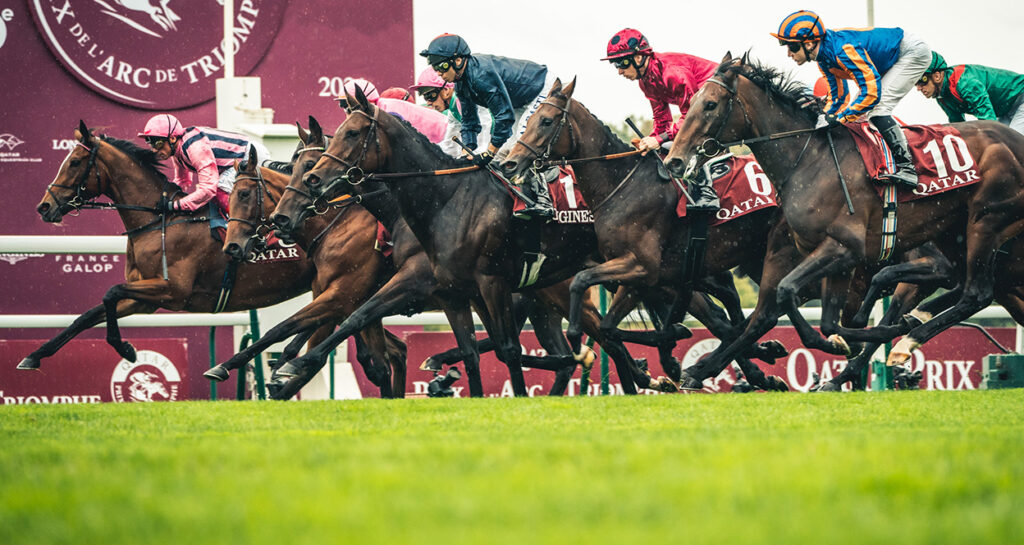 Our sports events
For sheer excitement or a heart-racing adrenaline rush, nothing beats the racecourse!
All events for the sport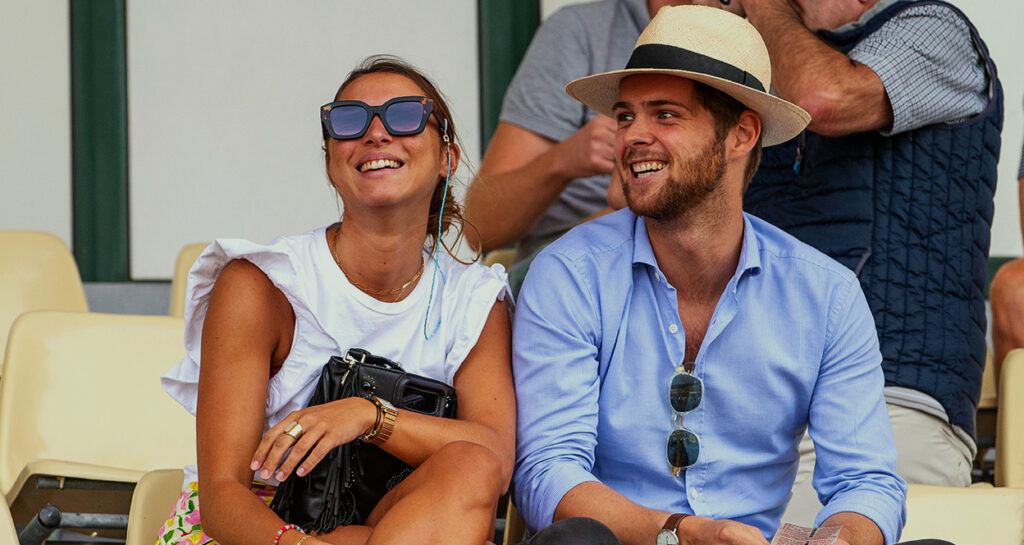 Our couples events
Ready to sample something new? Revitalize yourself in a lush and leafy landscape in Paris or just outside! Contemporary, vintage or romantic: whatever you're in the mood for – enjoy a meal or just a drink with an unbeatable backdrop!
All events for couples
COMPANIES - BTOB
Discover all our premium, hospitality, corporate, MICE and works council experiences and organise a bespoke outing at our racecourses, where you can enjoy a special occasion with your guests.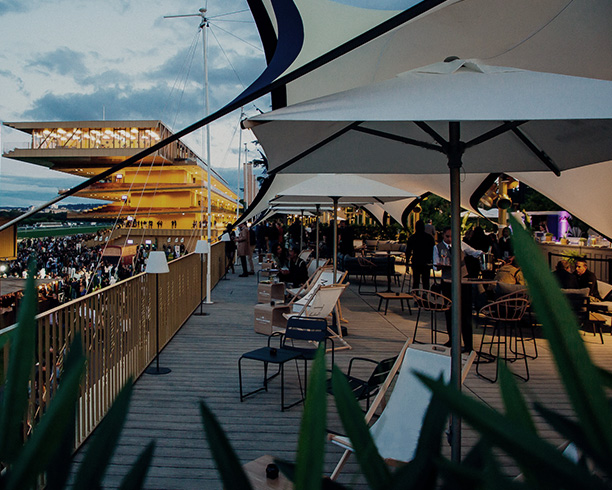 Hospitality and VIP offers
Welcome your guests to France's most prestigious racecourses.
Take a little bit of France Galop Live home with you
Check out our official memorabilia: the Qatar Prix de l'Arc de Triomphe, the Prix de Diane Longines… Just a click away!
Voir la boutique
NEWSLETTER
Special deals, news and new additions: stay up-to-date!
By clicking on subscribe, you authorise France Galop to store and process your email address in order to send you its newsletters as well as information about France Galop Live. You can unsubscribe at any time by using the "unsubscribe" link displayed in the newsletter. Find out more about how your data and rights are managed.
FRANCE GALOP LIVE - HORSE RACING AND EVENTS
All year round, enjoy the excitement of our Auteuil, ParisLongchamp, Saint-Cloud, Chantilly and Deauville-La Touques racecourses.
Experience elite-level sport at the most stunning flat and jumps racecourses. Share unique moments as a family with totally free entertainment, have celebratory after-work drinks on the pristine grass, have fun at an open-air electro concert, enjoy a garden party with friends or lunch as a couple in an incredible environment. In addition, why not offer your employees a spectacular outing at a special company event?
There are so many experiences to share at these racecourses – in unique and exceptional settings – that will make your day or evening completely unforgettable. See you soon at our racecourses!